Our Holiday Gift Packs** are a fantastic introduction to the GOLFTEC method of golf improvement, combining the best in personal coaching with advanced video measurement technology and big data.

Start by taking a Swing Evaluation to identify the best method of improvement. You can then use your Lesson Credits to train with a Certified Personal Coach and Practice Credits to practice in our bays. Each Credit is valid for a 30 minute session.
*Gold and Silver packages are only available from now until January 31 2023 for New Students only.
**Packs purchased are valid for 6 months from the date of purchase confirmation / issue of the voucher
Book a Holiday Gift Pack Today!
To purchase a Gift Pack, please complete the form below. Our GOLFTEC team will contact you with an email confirmation and details for payment.
Our payment options include Bank Transfer or payment at our GOLFTEC centre in Admiralty.
Getting Started at GOLFTEC


New students to GOLFTEC start with a Swing Evaluation or Club Fitting.
GOLFTEC Swing Evaluation
During this 60-minute introductory golf lesson, you and your Coach discuss where your game is now and where you'd like it to be. Your Coach quantifies your golf swing with our Motion Measurement technology and video analysis to give you an in-depth view.
Find the Closest GOLFTEC Improvement Center
Use Your Location
GOLFTEC Center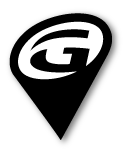 GOLFTEC Center
coming soon
Find Centers Near