Since 1995
GOLFTEC's mission has been simple -
to

Help People Play Better Golf
.
Beginning with our original Training Center in Denver, Colorado, we've used the guiding resource of technology and fact-based instruction to grow into the recognized world leader in golf lessons, with over 200 Centers worldwide.
GOLFTEC Hong Kong
Helping Hongkongers play better golf since 2016
GOLFTEC Hong Kong is one of the largest GOLFTEC centres in the world with eight fully equipped teaching bays and two putting greens. Our passionate coaches have all gone through the vigorous certification of GOLFTEC University to provide the same effective high-quality golf lessons as other centres globally.
Proven Path. Proven Results.
Over 10 Million Lessons Taught with a 96% Success Rate
Our instant video feedback and proprietary Motion Measurement Technology allows students to see real-time video and motion measurement simultaneously. When this is combined with the Coaches' expert guidance and knowledge that no "one" technique works for everyone, it's no wonder the 10 million golf lessons and counting have led to a 96% success rate for our students.
While we continue to grow and embrace new, constantly-evolving technologies that further enhance our ability to provide the most consistent, precise and efficient methods for golf improvement, our mission of helping people play better golf remains the same.


Our Mission
Our mission is simple - to Help People Play Better Golf. After 25 years of supporting that mission, we've taught more than ten million lessons to golfers of every handicap and skill level. With the average of seven strokes saved per round, we help students find confidence and have more fun on the golf course.




Our History
It all began as an idea to use computers and technology to simplify golf improvement and make this great game more enjoyable by using facts and eliminate instructor opinions. What became of the idea is the ability to provide a consistent, repeatable, fact-based lesson plan for golf improvement. Photo: Circa 1997




Teaching Philosophy
At GOLFTEC, we rely on facts, not opinions. We've proven the best way to improve at golf is through data-driven instruction. Structured golf lessons with coaching from deeply passionate and driven professionals combined with technology and custom club fittings at GOLFTEC Training Centers across the world, has made a real and lasting impact on tens of thousands of dedicated students.


Opened in 1995 under the name Driving Obsession, the first GOLFTEC Coach was hired to operate the first location in Denver. Today, that first coach, PGA Professional Joe Assell, is GOLFTEC's CEO.
GOLFTEC's original coaching software was officially patented in 2002. Over 20 years of development, our proprietary software and technology has continued to improve, providing an unmatched toolkit for GOLFTEC Certified Personal Coaches.
ONE COACH, TWO COACHES...
By 2005, GOLFTEC employed 200 Coaches across 38 total locations. Steady growth bucked industry trends through the late 2000s by helping people play better golf.
Today, GOLFTEC is the world leader in golf instruction, with 200+ locations across six countries and growing. We employ more than 700+ Coaches and more PGA of America Professionals than any other US company.
Fact-Based Diagnosis
A fact-based analysis of your swing can provide the basis for where you need work and how to measure your progress. That's why every GOLFTEC student starts with a Swing Evaluation. Using GOLFTEC's patented TECSWING Training System, your Coach combines the data captured using motion measurement of your swing with real-time video analysis to determine precisely what key improvements are needed to take your game to the next level.

Sequential Lessons
True improvement requires more than a quick fix or sporadic lessons. Rather than overwhelm you with too many changes at once, your Coach focuses on a simple, step-by-step approach to ensure consistent improvement and performance. As each change is mastered, your Coach builds on that to achieve the best swing possible that you can comfortably repeat on the golf course. Sequential learning is the fastest approach to achieve lasting results.

Advanced Retention Tools
To review and reinforce the improvement process, GOLFTEC's online Player Performance Center and GOLFTEC TO GO app provide 24/7 access to all of your lessons, Coach comments and recommended practice drills. You can view your lessons from any device to help you improve anywhere. In addition, you can schedule future lessons and manage your GOLFTEC account when it's convenient for you.

Video-Based Practice
Practice between your lessons is imperative to faster and lasting results. The interactive video in every GOLFTEC Training Bay lets you see immediate replays of each swing from two camera angles simultaneously, making your practice sessions more productive. You can even use our video drawing tools to add a swing plane, posture and other lines that make it easier to see how you're doing with your Coach's prescribed swing changes.

Precision-Matched Clubs
The confidence of using properly fit equipment is another key to your golf success. So each GOLFTEC Game Plan comes with a TECFIT club fitting. Our club fitting system provides a precise, unbiased fitting experience. Your certified fitter cross-references your ball flight characteristics with a database of thousands of club and shaft combinations to find the models that optimize the results of your swing. Clubs are then custom-built to your personal specifications.
Your GOLFTEC Coach
is more than an instructor
Wouldn't it be great to have your own personal golf coach, not just a golf instructor? At GOLFTEC you'll build a lasting relationship with a golf coach who not only provides game-changing golf lessons, but also encourages your success and genuinely cares about your progress.
Find the Closest GOLFTEC Improvement Center
Use Your Location
GOLFTEC Center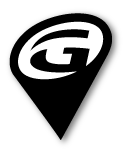 GOLFTEC Center
coming soon
Find Centers Near