We Have Everything You Need
To play the best golf of your life.



You'll work with an expert Coach and access our cutting-edge technology rarely available to the average golfer.


Led by advanced technology, expert coaching and a true understanding of your golf swing.
Since 1995, we have given millions of golf lessons to golfers of all abilities across every part of the game – full swing, short game, putting and course management – both indoors at our Training Centers and outside on the golf course.
We provide everything you need to score lower, hit the ball consistently better and enjoy the game like never before.
Being the #1 employer of PGA Professionals, you'll work with a highly skilled Coach, who truly cares about your game and is armed with state-of-the-art tools to help you improve way faster. This is no ordinary lesson, this is the GOLFTEC WAY.

We are the #1 employer of PGA Professionals, which means you are going to work with a highly skilled Coach who truly cares about your game. Our Coaches are motivated by your success and seeing you find your way to way better.
Using our OptiMotion swing measurement technology, your Coach will measure your swing and compare it against TOUR player swings to illustrate where your swing needs work. This breaks the feel vs. real barrier to help visualize – with real data – how to fix your swing.
Based on your personal goals, you and your Coach will put together a plan to get you playing way better. This isn't a quick fix, but a long-term approach to truly making you a way better golfer. Improving at golf is a journey and we believe that it should be fun!
We make it easy to continue your improvement whether you are in-bay, at home, or on the range. In-bay, you will have access to well-equipped training bays with video replay, launch monitors, and TECSWING software. Beyond the bay, there are on-course lessons and the use of the GOLFTEC app to record your swing and review your lessons and drills from your Coach. Whether inside at the Center or outside at the golf course, we help dial in every aspect of your stroke, distance control and green reading.
Tools for Success
Every GOLFTEC Centre is outfitted with the latest state-of-the-art tools to help you succeed
Your GOLFTEC Coach has everything they need to guide your improvement. These tools help you retain new movement patterns and understand the keys behind your best golf swings. As a leader in golf improvement, GOLFTEC raises the bar in implementing technology to enhance the coaching experience.
MOTION MEASUREMENT - Your body movements are measured in 3D from your shoulders and hips to quantify and understand your swing

VIDEO RECORDING - Cameras from the front and side record your full swing so you can clearly see club and body positions that affect performance

VIDEO ANALYSIS SOFTWARE - Our TECSWING software combines Motion Measurement and video so your Coach can quickly diagnose and clearly explain your trouble areas

LAUNCH MONITORS - State-of-the-art tech accurately measures the impact of the club and ball to determine launch angles, spin rates and more so you can see and analyze your ball flight

GOLFTEC CLUBHOUSE - The official GOLFTEC app and website for student online access. View all of your past lessons, drills, and Coach analysis. Easy scheduling system to book lessons and practice. Refer your friends, share your lesson and drill videos on social media and watch exclusive instruction content.
7 Strokes Improvement
On Average
14278338
Lessons Taught
241 Centers Worldwide
A Better Swing
Starts with a GOLFTEC Swing Evaluation
Your introductory lesson at GOLFTEC is called a Swing Evaluation. This informative, 60-minute session is where you and your Coach assess the state of your game and your goals, while outlining a defined path to help you improve.
Get started with a Swing Evaluation.
Learn and Improve Faster
Understand your swing like never before
Seen in real-time during every Training Bay lesson, electronic sensors placed on your shoulders and hips measure your swing. This is our Motion Measurement technology, and it's the foundation behind gaining an in-depth knowledge of your golf swing.
Meet Your Coach
Your biggest advocate
Your Coach will be your biggest fan and teammate guiding you every step of the way with customized lessons geared toward how you learn.
Major Improvement That Lasts
Through a Game Plan custom built for YOU
Your Coach will uncover and explain the ideal Game Plan that is crafted to to meet your unique goals.
We offer multiple Game Plans that include a variety of lesson packages, video-based practice, a TECFIT Custom Club Fitting, mobile and online access to the GOLFTEC CLUBHOUSE for lesson review, and more.
Our students are excited to share their lesson & fitting results
The improvement our Coaches see every day from our dedicated students is amazing.
When you read the real life reviews you'll see golfers just like you who have improved their games at GOLFTEC. With lessons and club fittings from GOLFTEC, they have met and exceeded their golf goals.
Start Your Journey to Better Golf Today
Your introductory session at GOLFTEC is a Swing Evaluation or Club Fitting. During these sessions, your Coach assesses your golf swing or equipment, and discusses the overall state of your game, your goals and how we can help you play your best golf.
Fill out this form to book your first GOLFTEC experience with a Certified Coach. From there, we will contact you to schedule your first session.
Find the Closest GOLFTEC Improvement Center
Use Your Location
GOLFTEC Center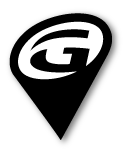 GOLFTEC Center
coming soon
Find Centers Near