The Ultimate Club Fitting Experience
Optimize your driver or irons with a Club Fitting powered by TECFIT®
GOLFTEC Certified Club Fitters use advanced launch monitor data, an extensive array of club and shaft combinations and our proprietary TECFIT software to dial in your perfect fit.
The GOLFTEC Club Fitting Advantage
An unbiased recommendation of clubs that are best for your game from top manufacturers

Clubs sold at prices guaranteed to match other retailers

If the clubs you were fit for don't deliver the same results you saw in your fitting session, bring them back so we can make it right.*


GOLFTEC's custom build shop also offers premium options such as paint-fill stamping and shaft PUREing
Your TECFIT session starts with hitting your current clubs so your Certified Club Fitter can measure typical distances and shot dispersion to determine your needs.
Your Certified Club Fitter will assemble different club and shaft combinations to match your swing specifications. You'll hit the suggested clubs while your Club Fitter compares and explains measurable results of the test clubs versus your current equipment.
After you and your Certified Club Fitter have dialed in the clubs for your game, we can order immediately from the manufacturer or our build shop. The clubs will be custom built to your exact specifications and delivered directly to your Club Fitter for verification.
You'll be notified when your custom built clubs arrive. Your Certified Club Fitter will inspect the clubs with you at pick up to ensure the perfect fit.
A Top 100 Club Fitter
Recognized by Golf Digest
Golf Digest has released their biennial list of 'America's 100 Best Clubfitters' for 2019-20, and 36 of our Training Centers have been awarded this prestigious honor! The list is comprised of the nation's top locations for custom club fitting services, as chosen by a poll of Golf Digest's course-rating panelists and other industry sources. Learn More

Launch Monitor Data
Sets the Foundation
With launch monitor data captured by Foresight, our Certified Club Fitters will measure your swing, clubhead speed and ball flight characteristics, such as launch angle, spin rate, carry distance and dispersion, and confirm your individual shot patterns to set the foundation for a precise custom club fitting.
Find the Right Clubhead &
Shaft Combination
Your personal launch monitor data is cross-referenced with an extensive database of thousands of clubhead and shaft combinations to identify the models that will help to optimize the performance of your golf swing. The database includes the latest equipment from the largest club manufacturers in the game.
Try the Clubs
During Your Fitting
After determining the top three models that will work for you, we'll assemble the clubs using our fitting components of heads and shafts so you can hit each one to reach a final decision on the right club, or set, that feels best and delivers maximum results.
Order Your
Custom Fit Golf Clubs
Once you have selected the clubs that are right for you, we'll order them directly from the manufacturer where they will be custom built to your exact fitting specifications, including shaft length and flex, lie angle, and even grip type and size. The best part - your custom clubs from the OEMs don't cost any more than the clubs you would buy straight off the rack!
Real Students,
Real Gains!
Club Fitting powered by TECFIT is helping students find their ideal clubs!
GOLFTEC Certified Club Fitters use advanced launch monitor technology coupled with our proprietary TECFIT software and an extensive array of club and shaft combinations to dial in your perfect fit.
Pricing and selection of services may vary by location. Book a TECFIT or contact your local GOLFTEC to purchase your custom fit golf clubs. Prices above shown in USD.
*We will make any loft/lie adjustments for free. If needed, we'll go through another TECFIT for free.

Find the Closest GOLFTEC Improvement Center
Use Your Location
GOLFTEC Center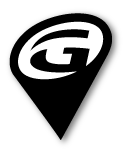 GOLFTEC Center
coming soon
Find Centers Near