Your Major Improvement starts here.
At GOLFTEC, we know what it takes to play your best golf. We use technology and facts - not opinion - to give customized golf lessons and club fittings that help students of all abilities score lower and play consistently better.
Ready to Get Started? Schedule a Swing Evaluation or Club Fitting with a Certified Personal Coach today.





We Have Every Tool You Need to Improve
Advanced Technology that measures key body movements, unmatched data on the golf swing, video practice and more. At GOLFTEC, you have every tool you need to improve your entire game.
Inara's Journey With GOLFTEC
Inara is one of our top students at GOLFTEC Hong Kong who has improved her game with us and has recently been offered a golf scholarship to go to university in America.
7 Strokes Improvement
On Average
14278338
Lessons Taught
241 Centers Worldwide
You can engage with GOLFTEC on our social channels
We have multiple ways you can continue to work on your game outside of our bays and engage with the GOLFTEC online community!
GOLFTEC on Golf Channel
Weekly Appearances
GOLFTEC has teamed up with Golf Channel to provide instruction and equipment tips on live broadcasts, featured shows and GolfChannel.com – centered around the invaluable data we've gathered since 1995 that can be used to improve your game.
Find the Closest GOLFTEC Improvement Center
Use Your Location
GOLFTEC Center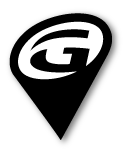 GOLFTEC Center
coming soon
Find Centers Near