Start Here
Your Swing Evaluation is a 60-minute introductory lesson. Your Coach measures your swing, records it on video, and provides a clear explanation of what needs to improve. Armed with this information, your Coach recommends a lesson plan to meet your goals.
Our Club Fitting powered by TECFIT is a 60-90 minute session where we benchmark your current equipment, analyze the performance of new golf clubs, and present customized recommendations for you. You can then choose to buy clubs directly from us.
Swing Evaluation
60 Minute Fact-Based Swing Evaluation with a Certified Coach
Price: HK$1,380 or included free with Game Plans

---
Club Fitting
60-90 Minute Custom Club Fitting with a Certified Fitter

Price: HK$1,380 for a single club or HK$3,200 for a full set
Plans for Every Golfer
Our Game Plans and Lessons Packs
A comprehensive Game Plan is the most effective way to build a solid, dependable swing and includes all the elements necessary for serious improvement.
Every GOLFTEC Game Plan starts with a Swing Evaluation and includes a series of lessons with your GOLFTEC Certified Personal Coach, video-based practice and a TECFIT club fitting.
All of your lessons and practice drills are available to review online through your personal Player Performance Center. Our Game Plans come in several sizes to fit your golf goals, schedule and budget. Additionally Juniors aged 18 and under can enjoy 20% off our plans
Lesson Packs

GOLFTEC's Lessons Packs provide flexibility and value with one-on-one lessons taught by a Certified Personal Coach. Each pack contains a series of lessons, without video practice or club fitting.
10 Lesson Pack
6 Months to take up to 10 Lessons

---
15 Lesson Pack
6 Months to take up to 15 Lessons

---
25 Lesson Pack
12 Months to take up to 25 Lessons

---
40 Lesson Pack
12 Months to take up to 40 Lessons
---
52 Lesson Pack
12 Months to take up to 52 Lessons
Game Plans

Random lessons aren't the answer to a better golf game. It takes practice and diligence - with a comprehensive Game Plan from GOLFTEC. Every Game Plan includes a Swing Evaluation, sequential lessons, video-based practice, and a TECFIT club fitting to make sure your equipment is right.
Game Plan 3-10
3 Months to take up to 10 Lessons, 3 Months Video Practice, 1 TECFIT

---
Game Plan 6-156 Months to take up to 15 Lessons, 6 Months Video Practice, 1 TECFIT

---
Game Plan 12-25
12 Months to take up to 25 Lessons, 12 Months Video Practice, 1 TECFIT

---
Game Plan 12-40
12 Months to take up to 40 Lessons, 12 Months Video Practice, 1 TECFIT

---
Game Plan 12-52
12 Months to take up to 52 Lessons, 12 Months Video Practice, 1 TECFIT
Find the Closest GOLFTEC Improvement Center
Use Your Location
GOLFTEC Center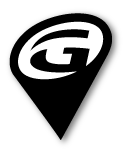 GOLFTEC Center
coming soon
Find Centers Near