Improve Faster
With Advanced Motion Measurement
and Video Analysis
GOLFTEC provides you with access to advanced golf training technology including motion measurement and video analysis that is rarely available to the average golfer.
As part of your initial GOLFTEC Swing Evaluation, we'll utilize our patented TECSWING training technology that simultaneously provides video and motion measurement of your golf swing.
Quantifying the mechanics of your golf swing provides the facts for implementing swing changes.
Throughout your golf lessons and even in your personal practice sessions, you'll have access to interactive video of your swing -from the front and down the target line. You can see and control the video through our easy-to-use button box, and even use video drawing tools to create a visual reference for swing plane, body positions and more. This instant video feedback dramatically accelerates the improvement process of your golf swing.
Outside of the Training Center, you can access your lessons and video through our online Player Performance Center.
Fact-Based Diagnosis
A fact-based analysis of your swing can provide the basis for where you need work and how to measure your progress. That's why every GOLFTEC student starts with a Swing Evaluation. Using GOLFTEC's patented TECSWING Training System, your Coach combines the data captured using motion measurement of your swing with real-time video analysis to determine precisely what key improvements are needed to take your game to the next level.

Sequential Lessons
True improvement requires more than a quick fix or sporadic lessons. Rather than overwhelm you with too many changes at once, your Coach focuses on a simple, step-by-step approach to ensure consistent improvement and performance. As each change is mastered, your Coach builds on that to achieve the best swing possible that you can comfortably repeat on the golf course. Sequential learning is the fastest approach to achieve lasting results.

Advanced Retention Tools
To review and reinforce the improvement process, GOLFTEC's online Player Performance Center and GOLFTEC TO GO app provide 24/7 access to all of your lessons, Coach comments and recommended practice drills. You can view your lessons from any device to help you improve anywhere. In addition, you can schedule future lessons and manage your GOLFTEC account when it's convenient for you.

Video-Based Practice
Practice between your lessons is imperative to faster and lasting results. The interactive video in every GOLFTEC Training Bay lets you see immediate replays of each swing from two camera angles simultaneously, making your practice sessions more productive. You can even use our video drawing tools to add a swing plane, posture and other lines that make it easier to see how you're doing with your Coach's prescribed swing changes.

Precision-Matched Clubs
The confidence of using properly fit equipment is another key to your golf success. So each GOLFTEC Game Plan comes with a TECFIT club fitting. Our club fitting system provides a precise, unbiased fitting experience. Your certified fitter cross-references your ball flight characteristics with a database of thousands of club and shaft combinations to find the models that optimize the results of your swing. Clubs are then custom-built to your personal specifications.
Instruction, Drills and Golf News
GOLFTEC's official editorial site is your ultimate source for the latest tips and drills, news, equipment and more.
Subscribe to the Scramble Today and Play Better:
Find the Closest GOLFTEC Improvement Center
Use Your Location
GOLFTEC Center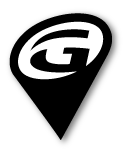 GOLFTEC Center
coming soon
Find Centers Near