We sell golf clubs custom fit for you
Clubs tailored to your game can save strokes and improve your enjoyment of the game!
At GOLFTEC, we believe that your equipment should never hold you back from playing your best golf. We sell golf clubs that are custom fit to your swing.
Whether you are looking for a driver , a wood or an entire set of irons, our certified GOLFTEC expert fitters and advanced TECFIT system can help you dial in the best equipment for your game.
Why buy golf clubs from GOLFTEC?
They are fit and built specifically for you

Clubs are price match guaranteed*

The top brands available to fit at our GOLFTEC Centre

Fit by expert fitters, powered by TECFIT

Full manufacturer warranty

LIMITED TIME SPECIAL OFFER
We carry all the top club brands
The GOLFTEC Club Fitting Advantage - an unbiased recommendation of clubs that are best for your game from top manufacturers and sold at prices guaranteed to match other retailers.
Know the Right Clubs with an

Unbiased & Informative Fitting Experience
A Club Fitting powered by TECFIT™ reveals your club performance and optimal equipment!
GOLFTEC is a top club fitter recognized by industry professionals and top manufacturers
Golf Digest, Golf.com/Golf Magazine, Callaway, Mizuno and PING have all recognized GOLFTEC as a Top Club Fitter. GOLFTEC's Ultimate Club Fitting Experience uses advanced launch monitor data, an extensive array of club and shaft combinations and our proprietary TECFIT® software to provide an unbiased experience to find the best club for your game. You'll hit all the major brands to dial in your perfect fit.
Experience a GOLFTEC Club Fitting
Start here by filling out this form to connect with a certified club fitter
Be confident knowing you have fitted golf clubs in your hands by booking a fitting with a certified Club Fitter at GOLFTEC Hong Kong.
Real Students,
Real Gains!
Club Fitting powered by TECFIT is helping students find their ideal clubs!
GOLFTEC Certified Club Fitters use advanced launch monitor technology coupled with our proprietary TECFIT software and an extensive array of club and shaft combinations to dial in your perfect fit.
Pricing and selection of services may vary by location. Price can vary based on customizations. Book a Club Fitting or contact your local GOLFTEC to purchase your custom fit golf clubs.
*GOLFTEC guarantees the price of clubs with stock options are at manufacturers pricing matching other retailers.

Find the Closest GOLFTEC Improvement Center
Use Your Location
GOLFTEC Center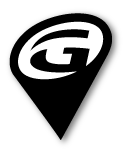 GOLFTEC Center
coming soon
Find Centers Near